Day 3 started with the unmistakable pong of wet cycling gear drying in the corridors of the Auburn Lodge Hotel and was to be the longest day in the saddle yet (152K).
After a quick stop in the Lidl next door for snacks and supplies on a beautiful morning in Ennis, the lads headed north on the N17 where the Saw Doctors sang about "Stone Walls and the Grass is green" The group got as far as Claregalway before the weather took a turn.
To avoid a brief downpour, the lads ran into a local Supervalu and  got chatting to some school kids who had just started their leaving cert. Most of us concluded we were probably having a marginally better week than them.
After lunch in Tuam, (where Lenny was so hangry, he insisted on no talking, just eating) it appeared that the walls wouldn't be the only grey on the horizon in Co Mayo. Before we reached Balkyhaunis, the skies turned a mean shade of grey and opened, the terrain also became a lot more hilly and the lads were all in agreement that the last 3 hours weren't a lot of fun. (*Not the actual wording most people used)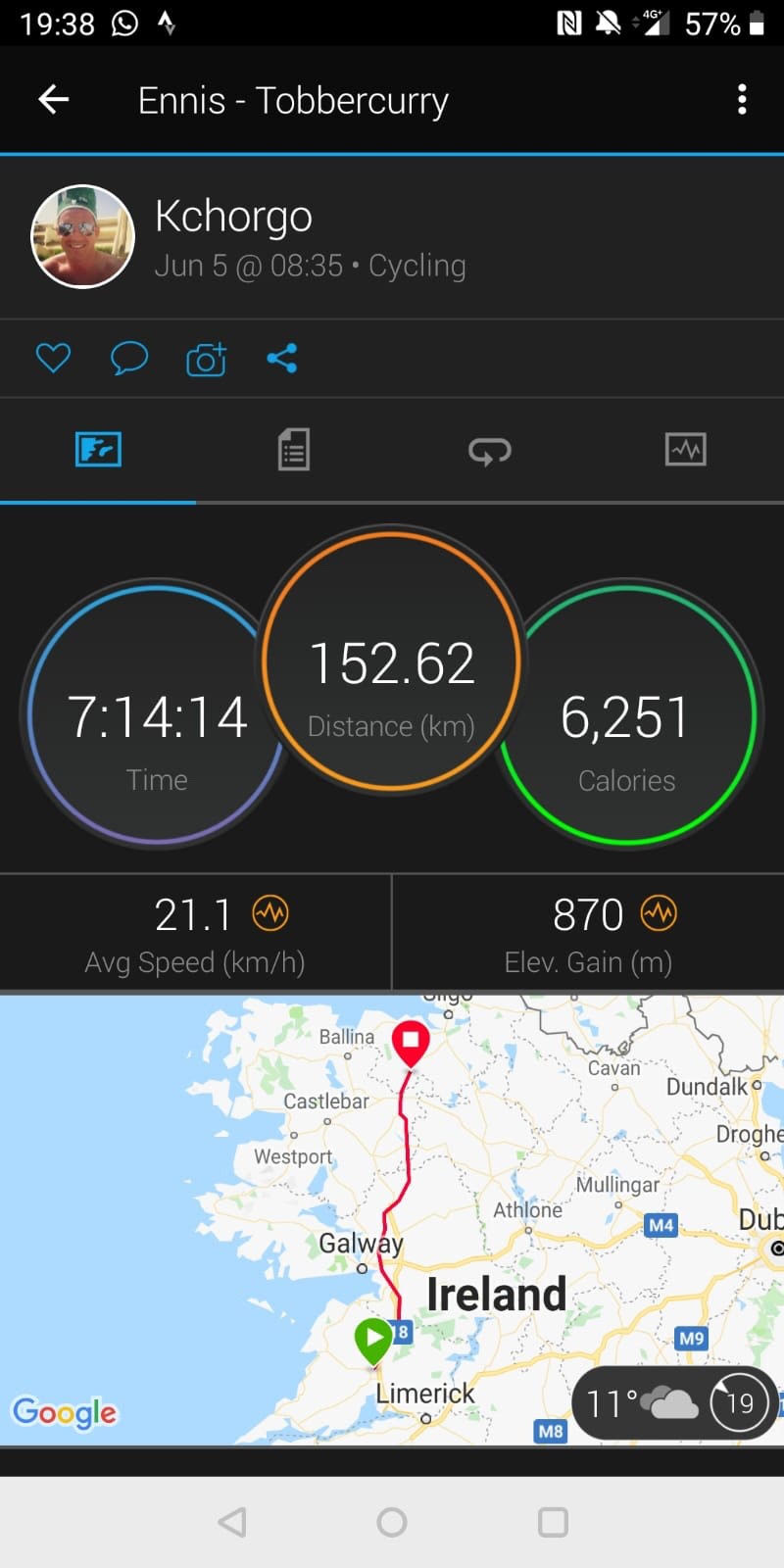 Despite arriving in Tubbercurry wet and cold, dinner and a few pints at Murphy's hotel restored spirits briefly, until someone checked the weather for Thursday.
When the topic of the weather came up at the dinner table, Willo commented that Eugene was up in heaven with his grey cloud joystick having the craic with us and the weather man seemed to agree.
The main reason we decided to cycle north, rather than south is because at this time of the year there is usually a prevailing wind to the North. Unfortunately, not this time. It looks like Eugene also has a wind joystick.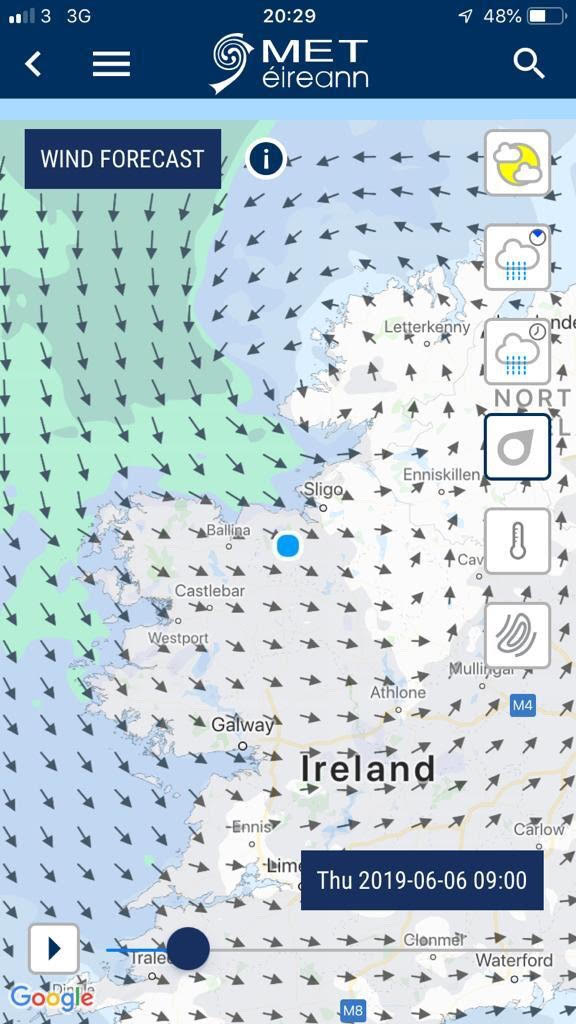 Today sees the group drops from 9 to 8 and head north to Donegal via Sligo on the penultimate stage of the trip.
Don't forget: It's not too late to donate to this worthy cause, the sponsorship link is below, all donations gratefully accepted.
https://give.everydayhero.com/ie/mizen-to-malin-cycle-for-eugene