Day 5 started with a hearty Irish home-cooked breakfast at The Showfield house B&B. We celebrated the sunshine by leaving the still-wet cycling shoes out to dry before departure.
The route on day 5 took us north from Ballybofey through Letterkenny via the beautiful village of Ramelton to catch the ferry at Rathmullan. At this stage, the breathtaking scenery and light tail wind was making light work of the final leg of the cycle
Despite the ferry not running as late as last week, thankfully normal service had resumed and we arrived with 45 mins to spare enough time to grab a coffee and prepare mentally for the final leg from Fahan to Malin – well known as the "rolling hills" stage.
Luckily, the weather continued to play its part and all was going smoothly until 16K from the finish line  at the town of Carndonagh, where we had our first accident. Liamo's headset gave up and there was a bit of a pile up at a junction but luckily no one was hurt. Liamo ended up with a "nick on the leg"but was good to continue.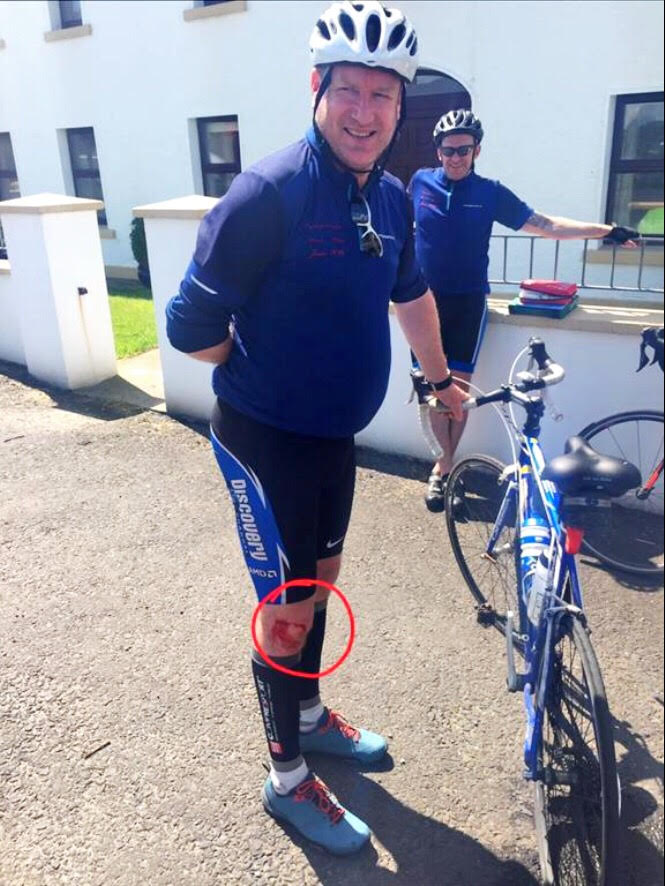 Luckily there was a reserve super-bike belonging to Keith Horgan available, so on Liamo hopped and let the group to the finishing line at a breakaway pace.
The last 15k saw a few killer hills including a really tough last couple of hundred meters to the finishing line but before we knew it, the group were all across the line.  Once the high -fiving, congratulating and photos were done, it was  time to turn around and head for a celebratory drink and an overdue lunch.
Easily the quickest 10 minute cycle of the trip followed to cover the 3k to Farens Bar, Ireland's most northerly pub for a few well deserved pints.  Lenny even broke his self-imposed 18 month no-alcohol sabbatical. We also had a great lunch. Farans Bar is definitely a must-stop point for anyone visiting this part of the world.
Our diggs fort this evening was Noel's cottage just outside Culdaff (with thanks to The O'Reilly family). We lit the fire, figured out the shower and off we walked in to the town for more refreshments.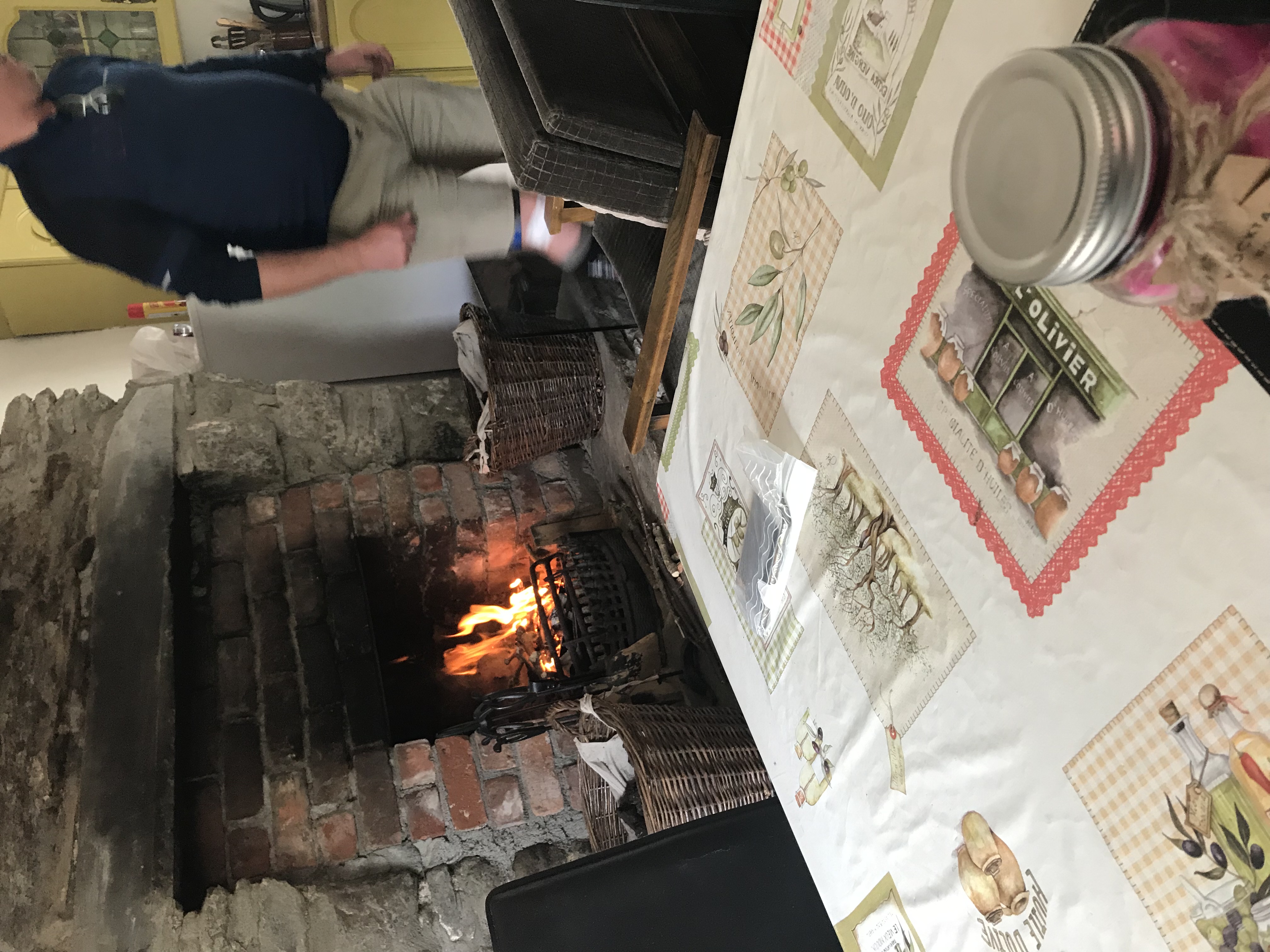 After a few pints in McGuinness' bar, we popped in to McGrory's hotel for a fabulous 5 course dinner, a few more pints and then home for an early departure to Dublin on Saturday morning.
All in all, it was a long and mostly-wet week that was hard work but very enjoyable. The slagging was intense but the company was great. The reception we received everywhere was overwhelming and the quality of food and drink would make you wonder why we ever leave Ireland on holidays. We also managed to raise over €6k for St Francis Hospice, a remarkably important community-based charitable organisatoin. As the man himself, Eugene, might have said of the week: It was "The finest".
Finally, A big shout out to Marty in the support van who did all the hard stuff. He volunteered to follow us in the support van for the week. He kept all the supplies filled up, did a lot of running around and kept us safe on some fairly treacherous roads, and all with a smile on his face. He's not a bad guy at all for a Vincent's man.
Very Finally please don't forget: It's still not too late to donate to this worthy cause, the sponsorship link is below, all donations gratefully accepted.
https://give.everydayhero.com/ie/mizen-to-malin-cycle-for-eugene